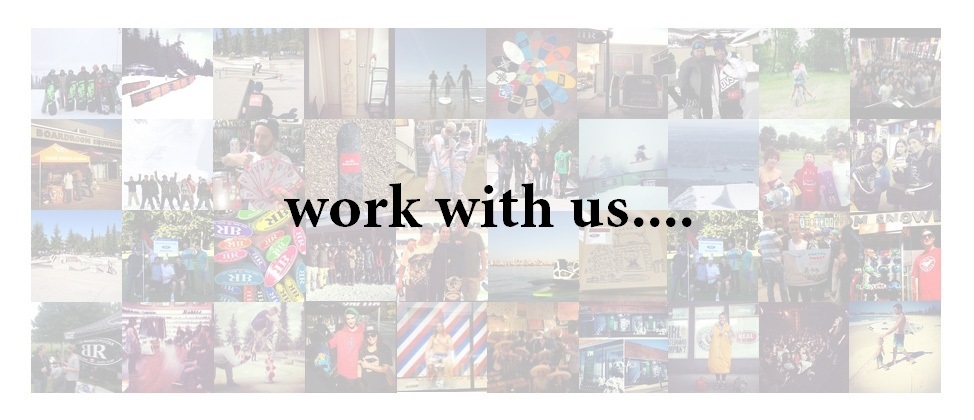 Currently we have the following job openings:
Assistant Store Manager - West 4th Ave Store.
The Boardroom is an internationally recognized store that has been an institution in Vancouver for over 30 years. The Boardroom is consistently voted Vancouver's best Snowboard Store but we also specialize in Streetwear/footwear and skateboarding. We are an industry leader and are looking for the right individuals to continue this trend.
For a full list of brands we carry and a look into who we are as a company please visit www.boardroomshop.com.

The ideal candidate is a highly co-operative and self-motivated individual who demonstrates a willingness to assist others and take on new responsibilities. They are passionate about the brands we sell and the lifestyle associated with it. This person has excellent oral and written communication skills, professional customer service, works with a sense of urgency in a calm manner and is able to meet deadlines.

Job Title: Assistant Store Manager
Location: 1749 W. 4th Avenue, Vancouver
Full-time. Shift/Hours: Varied

Skills Required:
Energetic and personable
Proactive and hard working
Excellent communication and interpersonal skills
Knowledge and interest in the Snowboard industry is a bonus
Proficient using Outlook, excel and POS systems

Duties Performed:
Management of Staff
Opening/Closing the store
Sales of Snowboard and Streetwear categories
Customer service and helping co-workers
Till duties including cash outs
Shows and sales events as required
Basic upkeep of the shop and retail office
Sales Associates - Women's Department - North Vancouver Store. Part time and Full time positions available.
Sales Associates - West 4th Ave Store. Part time and Full time positions available.

Please swing by a store and drop off your resume or email it to us.

Email: info@boardroomshop.com

Due to the volume of resumes we receive only qualified candidates will be contacted for available positions.

Thanks for your interest in working with us!